The use of SmartCalc.Module requires a custom license agreement
between you and the Fraunhofer organization which is a non-profit organization for application-oriented research.
License Conditions
SmartCalc.Module licensing is based on the duration of the licensing (typically one year) and the number of workstations. Please note, that the licenses are bound to individual workstations and network or distributed use is not possible. SmartCalc.Module requires a license key file that will be issued during the licensing procedure.
Issuing educational licenses is possible. Since SmartCalc.Module requires a computer-specific key file, you need to contact the SmartCalc.Module development team. Please check, if SmartCalc.CTM – which does not require a license key file – is sufficient for your purposes.
Contact
We require your company name and a contact person at your company to create all necessary documents.
License Agreement
An individual license agreement has to be signed and copies need to be exchanged.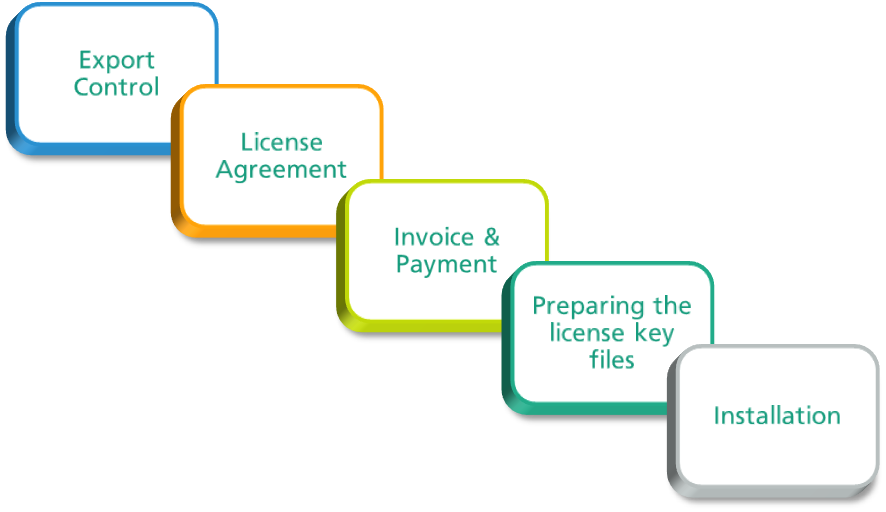 Invoice & Payment
Based on the license agreement we issue an invoice. Please do not pay without invoice.
Shipping of the Software
To run SmartCalc.Module a license key file is necessary which is customized for each computer. You can download SmartCalc.Module from this website and we will issue a license key file to unlock your copy.
Please note the whole process may require a few days.